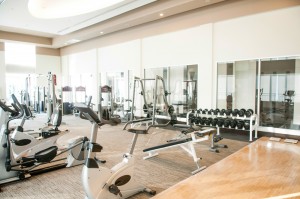 Gym Cleaning
There's a number of important things that every person will be looking for when they sign up to a gym. Highest on that list is cleanliness. This is because a gym is intrinsically about perspiration and no one wants to use slippery or dirty equipment when they're working out.
If you're looking to put your faith in a cleaning team in the UK who can provide regular gym cleaning for your premises, call upon Spalls Clean. Our nationwide cleaning services are chosen by companies large and small who require standardised gym cleaning that can be used regularly or just once. We know that regular gym cleaning will help to retain your customers and improve their satisfaction each day and that's exactly why our professional service is trusted all over the UK.
Cleaning your gym involves a lot of work that you staff can do without after a long shift. Whether you want to bring in regular cleaning teams before your gym opens or after it has closed, we'll ensure it looks smart and tidy once we're finished with it. Washing down every piece of weight equipment, hoovering the carpets, mopping the floor and scrubbing the treadmills; there are many jobs ready to be devolved to our professional team.
Our gym cleaning across the UK will provide your premises with a professional look and a neat style every time. Choose Spalls Clean for your regular or one-off gym cleaning.
Book one of our services and start your contract with us by speak to our team.